We are continuing our employee spotlight series with Merita Oldereide. Behind all of our engineering and creative solutions is a highly skilled and professional business team. Without them, the company would simply not function. Our marketing team sat down with Merita to find out a little bit more about her, her role at Izomax and what the future holds for her and the company.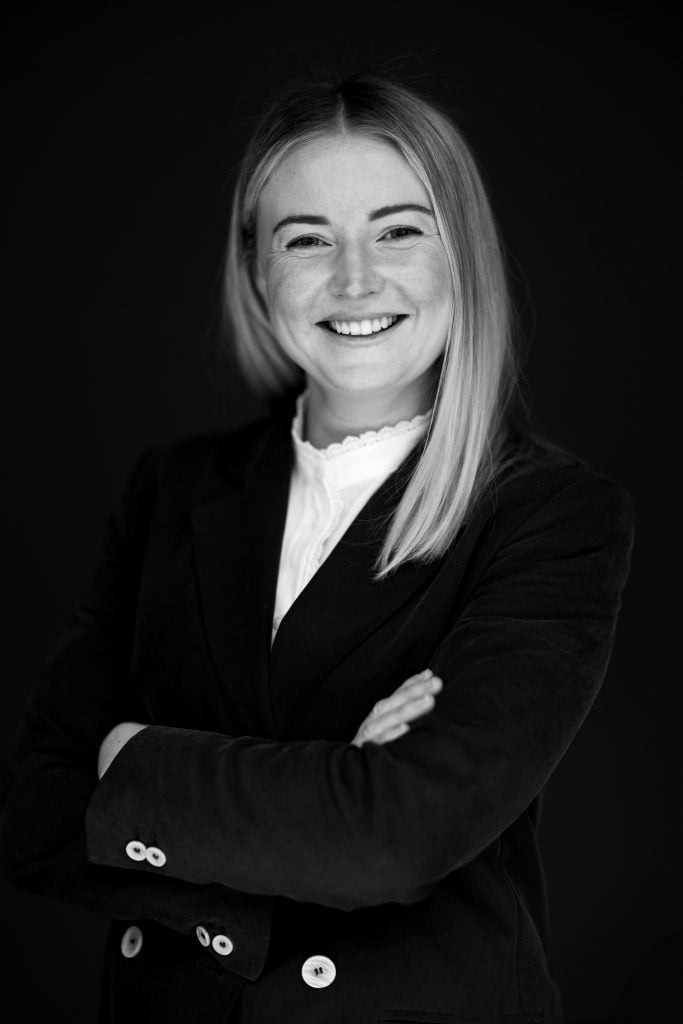 Tell me about yourself.
My name is Merita Oldereide, and I am a Business Controller for Izomax. I'm live in in Stavanger (Norway) living close to the city centre. Outside of work I enjoy spending time with my family and friends. I also like hiking and being outside and try to get out as much as possible in the beautiful nature we have here in Western Norway.
What is your journey into your current role?
I studied Business and International Economics at university in Budapest, Hungary. I absolutely loved my time at university there, the course was very interesting and had a real international environment to it. While studying, I did an internship in Hungary at IBM Global Financing where I was a Financial Volume Analyst. That was really interesting, I enjoyed that experience a lot and learned so much during my time there.
Once I graduated, I went back to Norway and got a job at AM Nutrition, which is in a completely different industry to Oil and Gas. AM Nutrition produce and export natural ingredients from peas to the pet food, feed and food industry. In that role, I worked with order handling, exports and I had big focus on digital processes and improvements, which I found very exciting. I had that job for around 6 years but I felt like I wanted to take my career in a bit of a different direction and get into a role which was more focused on solely finance tasks. That's when I applied and got the job here at Izomax in September 2022.
Tell me more about your current role.
I am responsible for the Project Controlling, which means that I am working closely with the Project Managers to make sure we have full control of the costs, forecasts, invoicing to the customers and making sure the invoices are in accordance with the client's requirements. On a company level, I am involved in the budget process, assist with pricing models, various analysis and I assist with information and reporting for decision making. I work closely with the IK Group Finance team, although my role is dedicated to Izomax.
In general, no day is ever the same and it is never boring! It's a very dynamic and fast-paced workplace, there is always something new to learn. Everyone in the company is very dedicated and committed to their job and a positive end-goal which makes it a great atmosphere to work in.
What is your favourite part of your role?
I love so many aspects of what I do, but I think getting to work closely with everyone is one of my favourite parts of the job. Every month I have meetings with the Project Managers and getting to know them and follow the project from the start to the end is so great. It's a very collaborative role which I love.
I also think I joined the company at a really great time. When I first started here Izomax was still the AOGV Business Area, it had not been spun off into its own company yet. Being a part of the journey of building a new company and the tasks that come with that has been challenging, but also super interesting and exciting to be part of.
Where do you see yourself in 10 years' time?
Like I said earlier, I joined at a great time and I am really enjoying the journey that I have been part of so far. I know that the next few years at Izomax will be exciting as the company continues to grow and expand, that will bring a lot of fun challenges which I am looking forward to. When a company expands and grows, there will be new challenges to facilitate and keep up with the development, and I would like to be part of that process to make sure we are the most efficient we can be.
I am very much looking forward to growing with Izomax and continuing to be part of this exciting journey.